Smart Solutions for a Connected Home.
For initial design to final install, our dedicated team will expertly guide you through the world of the connected home. From wirelessly streaming music to voice controlling all aspects of your home - our knowledgeable team will not only manage your expectations, but exceed them. Boasting almost 100 years of excellent customer service, we will make sure your experience is hassle-free from start to finish.
Get your FREE estimate
Smart Apartment
Our Smart Apartment in Felixstowe Road, Ipswich, showcases Smart Technology at its finest. It is a perfect working demonstration of all the Smart Home services we offer and illustrates how effortless and hassle-free a Smart Home can be for you.
Floor Plan (Not to Scale)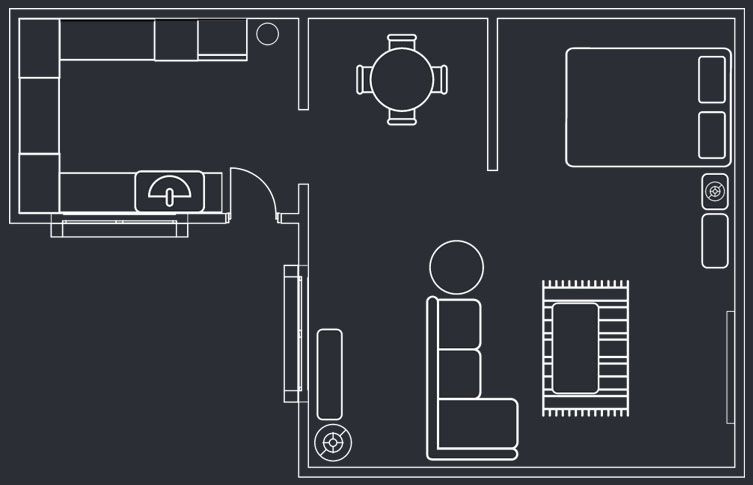 Our 5-Step Process
Here is how we can make your home Smart, from initial visit to final install.